Apr 18th, 2011 | Categories: England, France, Video | by Michael Williams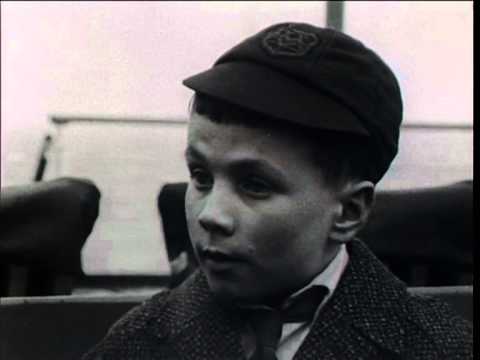 Comments:
17
17 Comments to "Day Trip to Calais 1967"
Don't understand why you posted this. In fact, least amusing post in a long while. What was the point and reasoning behind it, if you don't mind me asking? Seems you fell off your Lean here.

Ah that was amazing. "I wanted to see some French birds…"

I started my day by watching this. What a great find, Michael!

What a brilliant video! Amazing to see kids opinions in a time when travel was limited, the media was filtered & the internet was decades away!
A time when kids from London thought French people ate Spaghetti Bolognese & snails legs & were a little bit darker than us!!!!

Munson — just because you don't get it doesn't mean you get to decide what or what doesn't fit into the mix here at ACL. If you want to be editorial director, I suggest you start your own blog. In the meantime leave it to me to decide what I find amusing and worthy of ACL. -MW

If you don't get what's great about this piece, it's fairly likely that you're not a regular ACL visitor.
Reminds me a bit of the 7 Up series which is great, as well.

This was indeed a great way to start the morning. Thank you!

You have no soul if cannot see how great that is.

I think the bigger question is what Munson and some of the others are doing watching this in the middle of the night.

Will279 — maybe because they are in the UK and it was morning there?

Does anyone else find that either children in 1967 were more intelligent + perceptive or are the Brits more intelligent + perceptive, in general? I'll have to look for an American version from that era… anyhow my point being that I doubt you'd get such interesting response from kids nowadays.

Excellent. As someone half British and half French these sorts of things always crack me up! "Would you ever go back to France?" "No. Not unless I had to"

Wonderful, magical – a find! A world away from when I was touring Expo 67 here in Montreal with my family. Thank you for sharing.

Excellent. Very interesting. I found it funny how many of us Americans love to visit France and Europe or at least dream of visiting just once in our life, then these British children go across the channel and come back less than impressed and seemily disappointed.

Thanks for this. I love it.

Growing up in the 1970s our family had a related LP called "Children Talking." We listened to it incessantly and incorporated lines and accents from it into our daily language — lines like "They didn't have none in just yet" or "Here, take this chair, it only has three legs but it'll do you" or from the boy who didn't like being in hospital because there was "a wasp in me lettuce and a slug in me trifle."

Someone has kindly posted the recordings on YouTube so if you like this I recommend that too. Cheers.

This is a gem. Thanks for posting.

Totally adorable! A lovely piece of history.